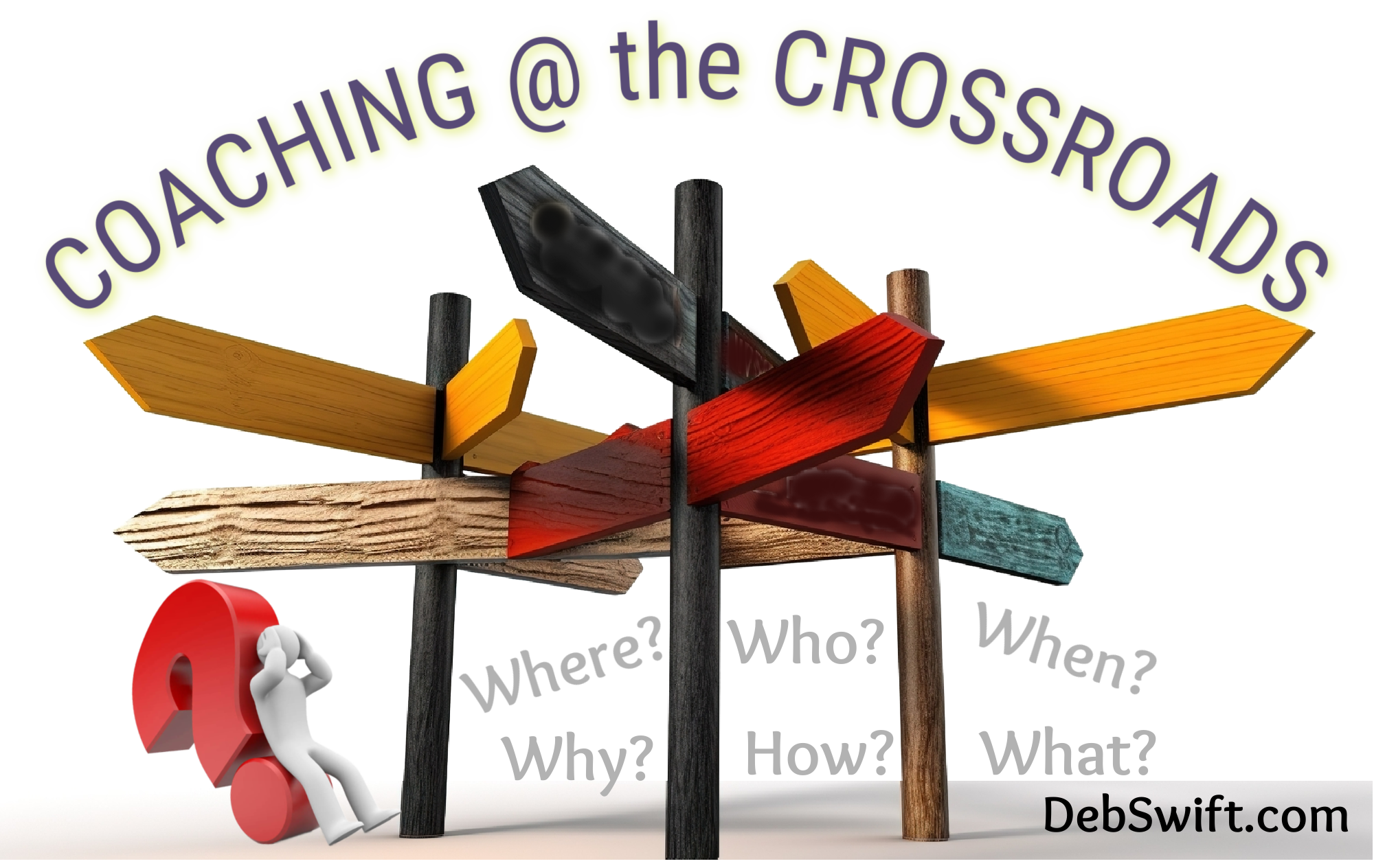 Think of a favorite or beloved coach that you or one of your kids may have had. Baseball. Soccer. Violin. Piano, Singing. Writing.
Whatever the field, coaching is all about relationship – refining skills – expanding our repertoire of responses – growing in confidence through the support, encouragement and experience of the coach's keen eye. Regardless of the field, coaching aims to produce increased personal or professional performance and improvement in some skill-based way. Coaching focuses on specific skills and goals, and may also have an impact on an individual's personal interactions and confidence.
The relationship between the Coach and the "Coachee" is a special one – unique from all others.
Whether engaging in HOLISTIC LIFE COACHING … EXECUTIVE COACHING … or CLERGY COACHING … whether you are seeking to deepen your SPIRITUALITY or just lessen the sense of CHAOS SWIRLING around you, my coaching is tailored to your needs so that you are better able to BREATHE | CENTER | ACT WITH INTEGRITY
Each person's path is unique.
You are the expert on yourself.
You have within you everything that you need in order to lead a fulfilling life.
What I provide is a mirror or lens to help you step around the stumbling blocks as you build the road that you want to walk on.
My approach employs the practices of Co-Active Coaching:
| | | | |
| --- | --- | --- | --- |
| Confidentiality | Trust & Respect | Transparency | Truth |
| All that we discuss will be held in strict confidence. Through my membership in the International Coaching Federation, I am bound by confidentiality. If I am hired by a third party (like your work place) as your coach, I will report to them that we have met, but never what we have discussed. The one thing that would cause me to break confidentiality is the threat to life/wellness of you or others. | Trust is the essence of the coaching relationship. I will do my best to earn and protect my clients' trust. Mutual respect means that we both honor our time and come prepared to do our respective work during our coaching sessions. | I will always work with the interests of the Coachee in mind, without fear or favor, and without secret machinations behind the scenes. My job is to empower, not to manipulate. | My personal and professional ethics, my membership in the ICF and my ordination vows as a Minister of the Word & Sacrament in the Church of Jesus Christ dictate my life. I strive to be trustworthy, and seek to earn the trust of all. |
If you would like to schedule the first FREE meeting in order to explore a coaching relationship with Deb, please: