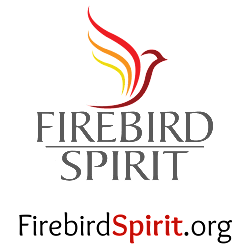 The Difference Between Coaching & Consulting
When a group hires a consultant, they expect an "expert" to come in and resource them in some area or process.
The parameters for their work together is generally outlined by the consultant. The answers to problems and challenges are usually provided by the consultants. They enter into the individual's or organization's life, do a little work and then go home again.
There is a role for consultation, though increasingly, professional coaching has been found to be far more productive. The Return on Investment for coaching has been repeatedly document because of the empowering nature of the coaching dynamic. However, there are times when a consultant's experience is helpful — especially in doing preliminary work with groups in transition.
Firebird Spirit, Inc. is a 501(c)3 charity based in New York State and subject to the laws governing not-for-profit organizations in NYS. It is chartered to work with churches in transition, providing coaching and consulting services to the boards and individual leaders of both individual congregations and mid-level judicatories.
Deb Swift if the Executive Director and primary consultant for all Firebird Spirit projects.
All of Firebird Spirit's ongoing relationships now include both consulting and coaching for their organizational leaders.
Please contact us if you would like to discuss the possibility of working with Firebird Spirit.